Which dictaphone should you buy?
If you've made the decision to opt for a handheld device, you now face the task of trying to figure out which of the dozens of machines is the right one for you.
Best dictation machine for a technophobe
Philips DPM6000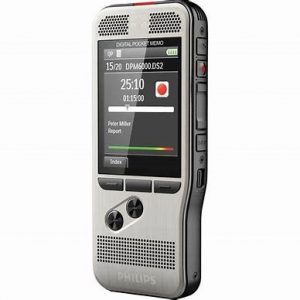 Lots of dictation users don't want complex devices – simply a slide switch ready to go and the ability to dock and move on with their day. This is the device for them! Of course, you can edit and amend dictations in the device as you would expect. But for some
thing which does what it says on the tin and is easy to use out of the box – this is the one. Also included in the box you receive a pouch to keep the device protected and the rechargeable battery for extended battery life.
Alternative models:
Philips: DVT7110 | Olympus: DS-2600
Best dictation machine for on the go

Olympus DS9500

A lightweight recorder with integrated Wi-Fi capability meaning you can dictate and send files on the go. Fits nicely into a pocket or bag due to it's slim build, while you benefit from real-time updates on your pending dictations on the device thanks to the Wi-Fi. Once you're back in the office, dock it and charge it to go again tomorrow!
Best dictation machine for high volume use

Philips DPM8000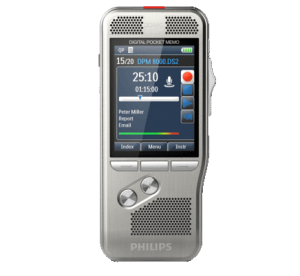 3D mic system, large colour display and light & motion sensors inbuilt for extended battery life. This Premium device benefits from the integrated slide switch (slide switch configuration is model dependent) and is designed with the ultimate dictation user in mind. The device also boasts file encryption and device PIN lock for high data security.
Best dictation machine for every now and then

Olympus DS-2600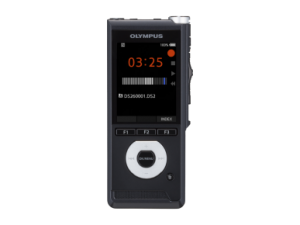 As Olympus say themselves, the DS-2600 is the ideal device for your personal efficient one-to-one workflow. With the continuing slide switch theme included as well as high quality crisp recordings created on the device, this makes it a great fit to sit on the desk of someone who wouldn't usually dictate every day. Equally it's capable for the busy professional who's reliant on top quality recordings. It's a strong all-rounder!
Best dictation machine for dictating in bad weather conditions
(for example standing on top of a roof)

Philips: DVT7110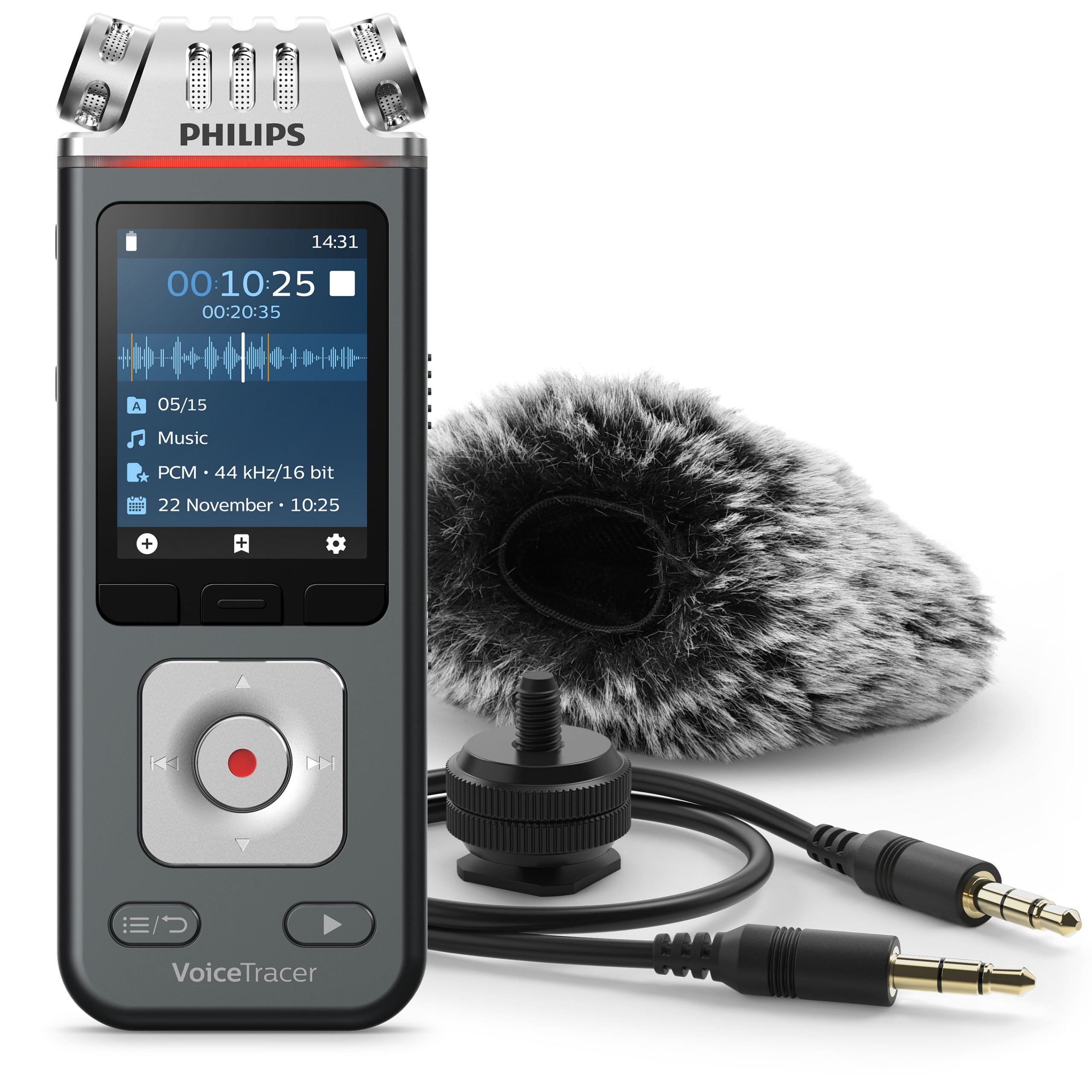 Philips have a device which comes with a windbreaker (the grey fluffy mic) which is designed to remove noise such as wind Philips DVT7110. There is nothing worse for a typist then trying to transcribe a file with a gale blowing into the microphone as it makes it more or less impossible to hear, no typist wants to return work incomplete because of bad weather.
For advice and prices please contact BackupTyping and together with our partner ORdigiNAL will offer the best dictation machine advice for your organisation. Contact us on 020 7096 1663 or use the button below to find out which really is the best system for you.
BackupTyping provides a fast, accurate and experienced transcription for property professionals - saving you time and money.