How to dictate for business is rarely taught but is a real skill and just takes a little practice for great rewards.
Once it is mastered you will love it.
It can make your life easier and free up time wasted doing tasks that can be done for you (no doubt quicker and maybe even better).
Your typist should be an expert at Word and Excel as a minimum – you don't have to be!
Benefits of dictating well
A 'pick and peck' typist will achieve (on average) 20 words per minute.
A professional typist can exceed 100wpm – meaning it can be up to 5 times faster than trying to type yourself.
At around 20wpm, a 3,000 word or roughly 6 page word report will take a minimum of 2.5 hours.  Dictating this will take 30 minutes.
The faster you can create a document, the more you can do in a day.
See our article on Why dictate? I can just type it myself!
How to dictate for your audio typist
Make sure your dictation machine is charged and you are familiar with the record and pause buttons (pop some spare batteries in your briefcase too).
Know how to download your speech file once you have finished dictating so it can be typed.
1. Ensure 'rec' has started before speaking.
2. Take care when pressing Pause and Record so you do not 'clip' the first or last words of a sentence.
This is a common problem and can mean you don't get accurate documents back! Try taking a short breath after pressing record and before starting to talk.
3. Use the pause not stop button – this will just pause the file you are working on while you consider what to say next.  Stop may well start another file which is going to be annoying later.
4. Hold the dictation machine about two of inches away from mouth to get the clearest speech.
5. Don't turn your head away from the microphone while speaking as your voice will fade in and out.
6. Don't rustle through papers while speaking – it's just harder to hear exactly what you are saying.
7. Speak clearly but don't change your normal speech pattern – just speak at a normal pace and level.  Fast dictation won't get your typing done any quicker (and could slow it down) and it may make your typist shed a tear or two.
8. Enunciate numbers clearly – 13 and 30 are very different numbers – say "thirteen one three" or "thirty-three zero".
9. Spell any unusual names/words - Llanfairpwllgwyngyllgogerychwyrndrobwllllantysiliogogogoch "L for Lima, L for Lima, A for Apple, N for November, you get the point.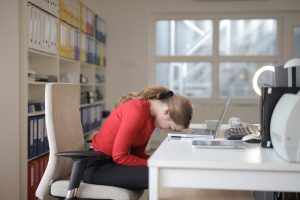 10. Do speak with emotion in your voice. A monotone voice tends to put typists to sleep.
11. Remember to pause recording when thinking for a while or taking a telephone call.
12. Heavy wind can drown out your dictation - consider using a specialist dictation machine with a microphone facility that removes this (contact BackupTyping for advice on this). Or turn your back to the wind. 
13. Consider background noise so you get the best-typed document back. A professional typist can handle a lot though - you definitely don't have to sit in silence.
14. Please do not eat while dictating. Just no, it's not nice.
15. Do not dictate while driving. It's dangerous and the sound quality is usually poor.
Practice on your own in a quiet room until you feel confident with your recording machine.  Don't feel like you have to whisper, just talk as if you were on the telephone.
While you get comfortable with dictating consider before you start talking about what you would like to cover in your document.  It's nice and easy to start by dictating the name and address of the recipient and "Dear Whoever", "subject line", "thank you for your letter of…" and then you are on your way.
Whether you have an in-house typist or work with a company like BackupTyping providing a transcription service, remember there is a real person who will be doing your typing, so it's kind of nice to start your dictation with 'Hello, Mark here, dictating on Monday'.  It is easier to imagine you are talking to 'somebody' rather than a machine.
BackupTyping provides a fast, accurate and experienced transcription for property professionals - saving time and money. Call us on 020 7096 1663 to find out how we can help you.